Leveraging Cloud Managed Services for Business Continuity & Cost Optimization in unprecedented circumstances: COVID-19
Currently, the COVID-19 outbreak has challenged the business continuity for many organizations. We are aware that the current worldwide health and economic situation is shifting the priorities of companies, not only on their project management and workforce daily activity but also in terms of infrastructure, solutions and services investment. Many industrial sectors have been impacted by unplanned/immediate revenue loss and their primary need is cost reduction due to lost revenues. At the same time, some industries providing essential services in the times of the crisis are also experiencing increased costs due to higher operational demands. Irrespective of the industry you belong to, optimizing costs to survive and thrive is a pressing issue in the current scenario. I will try to brief how using cloud managed services, can drive cost optimization while ensuring your business operations don't suffer.
To overcome the challenges involved in these difficult times, many companies are evaluating the implementation of cloud-based technologies and those already have opted cloud services, are taking essential cost saving measures using all the power provided by cloud computing models.
What is Cloud Managed Service?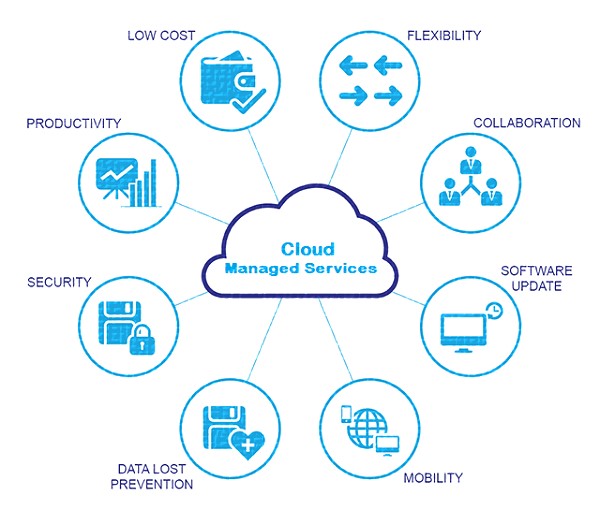 Cloud Managed Services provides skilled resources that augment in-house functionalities and IT infrastructure to be managed together with a managed service provider via cloud platforms. Cloud Managed Services include the managed network operations, managed security operations, managed cloud, IT life cycle management and managed mobility and applications. Cloud Managed Services enable organizations to augment challenges that they lack or to replace functions or processes that incurred huge recurring costs. These services help to optimize recurring in-house IT costs, transform IT systems and automate business processes.
What is Cloud Cost Optimization?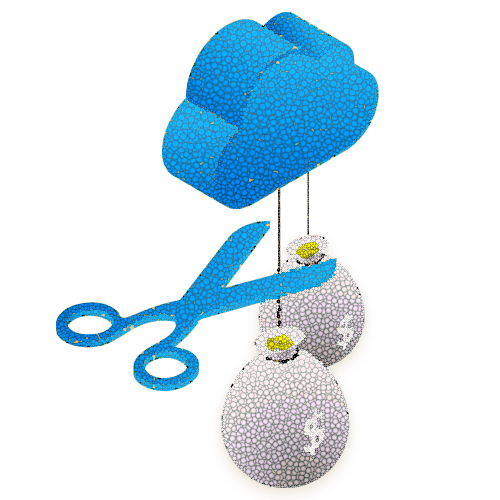 Cloud cost optimisation is a process of reducing the cost spent on cloud services by cleaning up unused resources and downgrading/assigning right-sized price model of the cloud service as per the utilization. The public cloud is highly available, easily compelling and scalable. At the same time, they can be costly if not managed effectively as per our requirements.
Challenges faced by organizations due to COVID-19:
Companies in which impact of COVID-19 in Business Continuity is robust, as the infra is on on-premise, due to lack of any strategy or plan to deal in this situation.
Companies already availing the benefits of Cloud Managed Service, but due to this unprecedented global economic situation their business are on halt or not fully functional, which leads to a decline in revenue.
Companies dealing with essential services or companies dealing with online videoconferencing or internet video on demand services are getting sudden high on their traffic, due to global lockdown.
Strategies to handle these challenges:
By opting below strategies, we can handle these challenging situations for the organizations, which have emerged during this unprecedented circumstance:
Migrating fully or partially the on-premise infra to Cloud Platform to implement the business continuity plan by working remotely using cloud services:
As we are already aware lockdown has been imposed by Governments in different parts of the globe and asked the organizations to allow or opt for Work from Home and minimize employee strength in the office premise. Due to this, business continuity of many organizations has suffered robust impact, since their infrastructure was on on-premise. Hence, it is huge challenge to work remotely for their employees. To handle this unpredicted situation, Cloud Managed Service came out as a saviour for them, as one of the benefits of Cloud Managed Service is that we can connect to the infrastructure servers from any part of the world via. Internet. Saving on system and hardware investments (maintenance and management) is one of the priorities to ensure business continuity. From products to carry out optimum remote work to the reduce costs assessing services, the public cloud solution is one of the best options.
Many of the organizations started migrating their some of the critical infra unit over Public cloud platforms, such as, AWS, Azure and GCP, to resume their business, as by opting this strategy their Employees will be able to work remotely as well as this will help on cost optimization of the infra and business continuity will start coming on track slowly.
Cost Optimization of the cloud infra to save the unnecessary spending on infrastructure:
Business of some e-commerce organizations not dealing with essential services got impacted due to this lockdown as their business almost suddenly came to a halt. Hence, they are taking essential cost saving measures using all the power provided by cloud computing models.
Opting some Elastic cloud services to handle the sudden traffic peak:
Many organizations such as online videoconferencing & internet videos on-demand services are experiencing sudden high traffic due to this lockdown and work from home. Mostly, this high traffic is expected during these pandemic situations are going on. Hence, to withstand this high demand those organizations have started scaling up infra with an ease using elastic cloud services and they will pay as per their utilization. They don't have to do any investments on Hardware and Maintenance as well as they can scale down, once the traffic come down. These are the benefits of Cloud managed service, which came out as a relief for many organizations in this unexpected situation through whole world is going through.
Saving strategies for the Cloud Infrastructure:
Choose the right provider: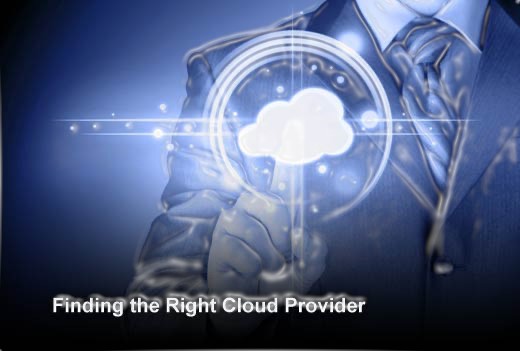 While we are opting for migrating or planning to implement the Infrastructure on cloud platform, we should choose carefully a right cloud provider as per our required services or price-size model, we are going to subscribe for the organizations. We can analyze this by doing cost-estimation for the required service and infra element on different public cloud such as, AWS, Azure, GCP. By doing this practice, we can easily figure out which provider will be cost-effective for us.
Check for Right sizing of resource:
While migrating or implementing the infra, we should choose the right sizing model for our services, based on the utilization. Also, for the organizations, whose infrastructure already exists on the cloud platform, can drive out a process to generate the utilization report of their existing resources and check if the resources are getting under-utilized or not and generate report of the resources, which are getting under-utilized and predicting a new suitable size for them. Hence, we should proceed to downgrade the resources' size as per the new prediction and keep on monitoring if any issues coming up on your application. By carrying out this process, we can cut a huge cost on the existing cloud infrastructure.
Lookout & termination of unused resources:
Beside carrying out process for doing the right sizing of resource, we should review our infra deployed on cloud platform to figure out the unused VMs, Elastic/Public IP addresses, unattached Storages, etc. Once, we list down all the unused resources, Cloud Managed Service should proceed for termination of those resources, this will bring down our spending on cloud services.
Lookout & termination of unnecessary VM Backups & Volume Snapshots:
We can lookout for all unnecessary or old VM Backups/Images, snapshots of Volumes, Storages and proceed for termination of all these unnecessary backups. This as well help organization to cut down their spending on Cloud Infra.
Opting for Reserved Instances:
We can choose the Reserved Instances pricing model for the resources, which are going to run upfront for a year or three. These will save around 70% of costs, we are spending on Virtual Machines.
Cost Savings on Storage (S3 or Blob):
We should plan for a proper retention period of the data, we are storing, which will not require after a period of a month or three months. On those scenarios, we can configure retention period/life cycle policy to expire those data once, the retention period is over. This can help in optimizing the cost of the storage.
By following these above various strategies, many companies can cut down a 60-70% of the cloud service expenditure, which will help in their plan for Cost Optimization. Beside these, there are various other ways to cut down more costs as well as we can avail a very highly available infra, by opting to deploy our infrastructure in containerized cloud services, etc.
Conclusion:
As per the above brief discussion, we can say leveraging Cloud Managed Service for the business continuity & cost optimizations of the infrastructure for the organizations can give them some oxygen to breathe in these unprecedented situations of health and economy of the world. As well as, these above solution or strategies, can be utilized to handle any such situation in the future and cost optimization strategies can be followed all the year round for saving the cloud wastage.